It was the interview from hell: at least for Professor Robert Kelly. For millions of Internet users, however, it was comedy gold and proved to be one of the most shared videos in recent years the moment his unruly children decided to barge into his office and steal his thunder.
Of course, what made the video so funny wasn't only Kelly's priceless reaction but the all-too-real realization that kids will do anything to embarrass their parents- even if they happen to be highly credible professors talking to the BBC. But what would have happened if a woman was sitting in Kelly's seat?
Would she have pushed her children away in the hopes that they would leave the room like a cast of well-directed thespians?
Well, according to a brilliant video, they would handle it in a way only women could; by multitasking.
Though many men can more than do their fair share of multitasking, there's a strong case for women being better able to cope with more stressful situations, and after watching the video, it's hard to disagree with that!
As a guy, I'd have definitely handled the situation like Kelly, too, but just in case we've offended any men out there, here's a gif of Argentinian soccer player, Carlos Tevez coping remarkably well with his morning routine.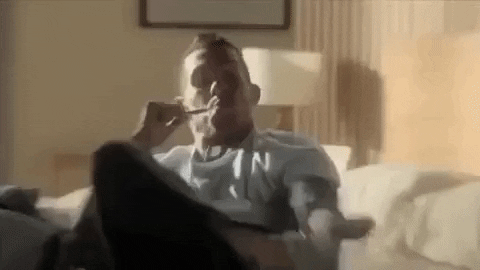 Watch the hilarious video in its entirety by clicking here and let us know in the comments if you agree with it!